Five things we love about Miso for arbitrators, mediators and ADR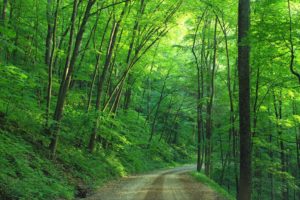 When we're talking about the many ways in which Miso can give litigators greater control over cases, helping you to focus on the real legal issues, see the connection, make clearer points, ask better questions and get better results, we need to look not just at traditional civil litigation through the courts but also alternative dispute resolution methods such as arbitration and mediation.
Miso supports you across the whole ADR process – preparation, analysis, collaboration, communication and whatever comes next.
Where ADR offers a prospect of earlier resolutions and reduced dispute costs, Miso offers clarity and insight that can speed up these resolutions even further and at a reduced cost.
Advocates and barristers involved in ADR, from Temple to the Advocates Library have told us that Miso provides a unique solution to the challenges they face. Whatever form of ADR you're involved with we understand that you're juggling vast quantities of information. We're great at bringing structure to document-heavy cases so that you can master and share the key points, to get to the heart of the matter quickly and efficiently.
Here are five things that we love about using Miso for ADR:
One of the key themes that came out of our recent report was that – for many forms of ADR – efficiency and success rely on effective communication and collaboration with multiple parties. This could mean sharing information between advocate and clerk, barrister and solicitor or law firm and chambers teams. It could bring in support staff, including sharing information between lawyer and litigation assistant, trainee, pupil or PA. It could mean involving expert witnesses or other external third parties. Whatever the team structure, having software that makes this process easier is a crucial part of how technology is helping to transform the litigation process.
Miso's unique way of digitising vast quantities of information and organising it in a logical, focused way is key to its success. By putting the legal issues central to how the information is meticulously tracked, analysed, cross-referenced, organised, bundled and shared, it makes it quicker, easier and more efficient to see the key issues of any case, straight away.
Focusing on each legal issue in turn, Miso allows you and your team to work directly within your documents to extract key information, prepare, organise, share and comment.
Unlike anything else on the market Miso isn't just a simple case management and document management system. It does all of this and more, allowing you to generate eBundles and case reports by indexing working documents and case information so that you can export them as interactive PDFs or upload them to the cloud. This can be invaluable during the ADR process, as you're pulling together reports and working with parties to reach an agreement and move forward.
Perhaps best of all, Miso is great at doing all of this and keeping the information safe. When you're juggling multiple cases, over several months or even years, you're able to pick up where you left off, seeing straight away what the key points are and how they apply.
In short, Miso will save time, reduce the risk of errors and omissions and work much like a professional Litigation Assistant to help you work more efficiently, accurately and successfully.
We believe – based on feedback from those already using and benefiting from Miso – that Miso is painless to adopt. In fact, it's intuitive, designed by litigators to reflect the ways in which you are all trained to approach cases and to work on them. It feels – so we're told – entirely familiar, with many similar features to those already being used in Word or Adobe.
Contact us today to have a demo, or sign up for a free trial. Try it for yourself. We believe you'll not only see how it could benefit your practice, but that it's easy to work with and adopt into your day-to-day practice. Dare we say it, perhaps less stressful even than recruiting a Litigation Assistant…