Wouldn't it be nice to have your own litigation assistant?
Categories:

Blog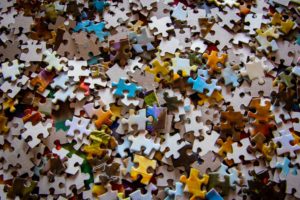 Here at Miso we talk to barristers and advocates on a daily basis. And the challenges they tell us about are universal – it doesn't matter whether they're in Scotland or England or Australia, working on Medical Negligence, General Civil Litigation, Family Law, ADR or any other field.
We hear, repeatedly, that barristers are always on the lookout for ways to make their work more efficient.
You're time-poor and in-demand.
There's no shortage of casework to be taken on.
If only you could find a reliable way to make your working lives easier and more efficient.
Once upon a time the best solution for this problem was to hire a Litigation Assistant. Someone that could help to organise notes and files, produce summaries and make sure that all the correct information was stored in the right places, linked across often complicated matters.
But with Litigation Assistant salaries costing upwards of £25,000 a year this isn't a viable option for the vast majority of advocates and barristers. Particularly those just starting out and looking to build a practice.
When you're looking to take on a greater number of, increasingly challenging and complex, cases, getting on top of efficiency and time-usage is critical. Being able to save time getting back up to speed on a case that you might not have looked at for several months can take time.
Understandably, barristers have long been looking to technology to help. The benefits of clearer cross-referencing, access to thinking and the reduction of risk and error often caused by "not being able to keep everything front of mind" are attractive.
We believe that Miso offers the first truly impactful solution. A digital litigation assistant, if you'd like to view it that way.
Advocates and barristers from Temple to the Advocates Library have told us that Miso provides a unique solution to the challenges they face.
Miso is great at bringing structure to document-heavy cases so that you can master and share the key points, to get to the heart of the matter quickly and efficiently.
Miso delivers these benefits quickly, through the digital linking of Facts, People and Documents to Issues, Chronologies and Events.
Miso puts the legal issues central to how the information is meticulously tracked, analysed, cross-referenced, organised, bundled and shared.
Miso allows you and your team to work directly within your documents to extract key information, prepare, organise, share and comment.
Whether used by one person or as a way of supporting information sharing across internal and external teams, Miso organises and shares the thinking so it's quicker and easier to understand what you all need to do.
Unlike anything else on the market Miso isn't just a simple case management and document management system. It does all of this and more, allowing you to generate eBundles and case reports by indexing working documents and case information so that you can export them as interactive pdfs or upload them to the cloud.
In short, Miso will save time, reduce the risk of errors and omissions and work much like a professional Litigation Assistant to help you work more efficiently, accurately and successfully.
Before we go, however, let's address the elephant in the room. If we're in agreement that barristers and advocates are time-poor then it stands to reason that you'll also be wary of taking on a new piece of software. We hear, often, how barristers don't have the time to learn a new package or to set it up. It's quicker and easier to stick with the (perhaps flawed) systems already in place, such as Word or Adobe, rather than investing any time in exploring a new solution.
We believe – based on feedback from those already using and benefiting from Miso – that Miso is painless to adopt. In fact, it's intuitive, designed by litigators to reflect the ways in which you are all trained to approach cases and to work on them. It feels – so we're told – entirely familiar, with many similar features to those already being used in Word or Adobe.
Contact us today to have a demo, or sign up for a free trial. Try it for yourself. We believe you'll not only see how it could benefit your practice, but that it's easy to work with and adopt into your day-to-day practice. Dare we say it, perhaps less stressful even than recruiting a Litigation Assistant…