Top five things we love about Miso for Personal Injury Lawyers. 
Categories:

Blog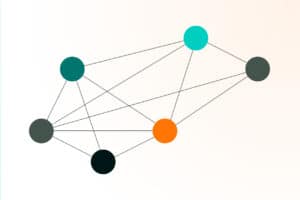 At Miso, we understand that as a personal injury practitioner, the struggle to juggle is very real. This is where we come in, Miso is designed by personal injury litigators, for personal injury litigators. Instead of feeling swamped by the weight of your document-heavy cases, we'll bring the structure, meaning your day-to-day workload just got a lot lighter.
Miso understands that as a personal injury lawyer, your focus needs to be on your client and not on the backlog of paperwork that looms with each case. Miso's unique organisation tool means you have more time to focus on the bones of the case, while we take care of putting the rest in order.
Miso allows you to work across case teams, sharing knowledge and mastering the key points of any case, without sifting through a mountain of papers and wondering how to categorise them.
Miso helps you to:
Organise your thinking – Miso digitises vast quantities of information and organises it in a logical, focused way, putting the legal issues central to how the information is meticulously tracked, analysed, cross-referenced, organised, bundled and shared.
Create a living network of legal knowledge – Miso helps personal injury litigators analyse complex cases more efficiently. Across facts, pleadings, people, documents and events it deep links evidence to help you cross reference and link issues.
Get better results – Unlike anything else on the market, Miso isn't just a simple case management and document management system. It does all of this and more, allowing you to generate eBundles and case reports by indexing working documents and case information so that you can export them as interactive pdfs or upload them to the cloud.
Transform information into knowledge – Focusing on each legal issue in turn, Miso allows you and your team to work directly within your documents to extract key information, prepare, organise, share and comment.
Improve the way the litigation process works – Whether used by one person or as a way of supporting information sharing across internal and external teams, Miso organises and shares the thinking so it's quicker and easier to understand what you all need to do.
Think of Miso as similar to having a shoe rack for your shoes, or a drawer for your tupperware. Having everything in one easily accessible place can do nothing but enhance your experience, free up time and lower stress levels.
The fact that Miso is not only incredibly user-friendly, but can be used across different teams (whether that's just you and a pupil, training or assistant, or looking wider and across counsel, solicitors and expert witnesses) as a communication tool, makes us stand out above the competition and is why we are the go-to organisational tool for personal injury lawyers. "Miso Legal has quickly become indispensable for me. It saves me time preparing cases and generally makes life as a litigator easier."
Don't hesitate to get in touch here and find out about our 28 day free trial. We can't wait to hear from you and show you how your document-induced headaches can turn into headspace.