PRESS RELEASE: Edinburgh-based legal tech firm secures significant funding package
Categories:

Blog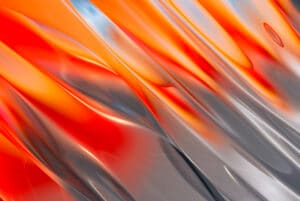 Edinburgh-based Miso Legal, has raised substantial Seed funding from an international group of angel investors, supported by Thorntons' specialist high growth team.
The funding will enable Miso Legal to invest in further enhancing and marketing the case analysis platform, which was created to help litigators to manage more efficiently their document-heavy, complex caseloads.
In addition to helping Miso to structure and complete its Seed funding, Thorntons has also adopted Miso Legal across its litigation teams.
Miso Legal was designed by litigators with practical, real-life experience. It aims to transform the litigation process for solicitors and advocates by tracking, organising and cross-referencing all information related to cases in a way that allows teams to easily extract key data, share documents and collaborate.
The latest funding round will support further development of the app, which is set to expand beyond litigators to include all aspects of the dispute process.
Philip Petersen, CEO, Miso Legal, said: "Miso Legal has been designed by litigators with years of experience – we understand the pressures that lawyers and everyone involved in the litigation process face.
Miso's founder and former specialist insurance advocate, Pete Milligan continued: "It's been highly rewarding to see the positive impact it has had at Thorntons. We are grateful to the firm for being an early adopter and for the excellent advice and support its knowledgeable people provided during our two funding rounds."
Alistair Lang, partner and Head of High Growth at Thorntons, said: "Digitisation is having a profound effect on the legal industry, allowing law firms to work more efficiently and effectively by reducing the amount of time spent on paperwork and largely manual, administrative tasks.
"Miso Legal is a brilliant product and its developers have exciting plans to grow and expand the platform. It's great to see another dynamic, Scottish-based tech business achieve success."
Among those who have used the tech at Thorntons is Michaela Dougan, associate in the firm's personal injury team.
She explained: "I used Miso in a complicated, long-running clinical negligence case which was litigated in the Court of Session.
"The time-saving element is absolutely key. There was a considerable volume of medical records, expert reports and correspondence which was easily shared between myself and counsel without hassle. There were also features to allow counsel to 'leave notes' on certain documents which cut down on a large exchange of unnecessary emails or calls. Ebundles are made quick and easy, too.
"As the courts and firms move towards being paperless or at least paper reduced, it is a platform which will streamline processes for litigation practitioners on a daily basis."